Pissed Consumer Can Ruin Your Business Reputation
If you are worried about negative, fake or defamatory reviews on Pissed Consumer, you've come to the right place.
Pissed Consumer is a site on which anyone can post literally any sort of negative review about your business, potentially causing you to lose thousands or even millions of dollars in sales. This site is very popular and even one negative post has the potential to affect your bottom line.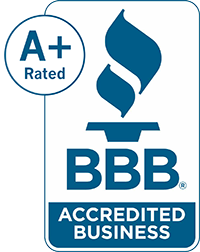 Fortunately, we are here to help. Through a variety of legal steps (including – as a last resort – de-indexing), we assist our business customers with obtaining removal of negative posts that get allow them to continue business as usual. The important thing to note is that Pissed Consumer is operated by sophisticated individuals, and is one of the more difficult and expensive sites to remove from. That means we cannot offer a guarantee removal or warrant against future re-posting.
How Can Online Defamation Defenders De-Index Pissed Consumer Links from Google:
First, our attorneys file a lawsuit against the original author of the report for defamation, business disparagement, false light, or any other claim that is legally appropriate.
If the post is written anonymously and goes uncontested we seek a default judgment and a court order declaring the offending report to be false and defamatory. We then present the court order to Google which results in it being de-listed from their search results.
After de-listing, when someone searches your business name, in addition to the usual search results, the following notice, or a similar variation, will appear in place of the de-listed link: In response to a complaint we received under the US Digital Millennium Copyright Act, we have removed one (1) result from this page.
Although Ripoff Report is the most prominent site in this space, this strategy also works with sites such as Complaints Board, Pissed Consumer, and Scam.com.
Reviews & Testimonials
How We Work
Online Defamation Defenders.
Why Choose Us?
We won't charge you until your post is removed.
We charge a flat fee for most removals regardless of how much work is required to get a post removed.
We do complete post removal NOT link suppression.
We use Stripe merchant services for a secure payment portal.
We remove from many sites such as thedirty.com, shesahomewrecker.com, cheaterland.com, liarsandcheaters.com, scam.com, pissedconsumer.com, homewreckersexposed.com, exposedhomewreckers.com, and many more.
A+ Rating and Accredited by the BBB.