Online Defamation Defenders guarantees:
We will attempt to remove the content from datingpsychos.com within 10-21 business days from the start date of our agreement.
If we are unsuccessful within that time period you will incur no fee.
Your payment will not be released to us unless your post and pictures have been totally removed from the site.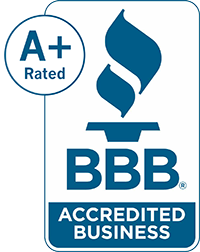 Dating Psychos is a website for ex bf/gf's or wives/husbands to warn others about wrongs their former partners and spouses have done to them. As we all know, a scorned lover will often say anything and everything to hurt their former partner. Many of the people posting on this site spread rumors and defamatory gossip while leaving their victims searching for a solution to remove their picture and/or post from the Dating Psychos website. These online posts can hurt the love lives of their former partners and permanently damage their professional careers and reputation. As with most gossip sites, when the victim Googles their name the defamatory post is displayed at the top of the search engine results, usually ahead of more accurate and important information about the victim.
Online Defamation Defenders offers complete removals from DatingPsychos.com. Online Defamation Defenders is able to not only able to remove the links from Google but also completely remove the post from the site itself. This is the gold standard for removal of negative content online. The negative content will be completely removed from every aspect of the internet! For more information fill out our form, email or call us toll-free at 1-800-914-7628 to schedule a free telephone consultation.Worried about a DatingPsychos.com posting? Online Defamation Defenders offers a complete datingpsychos.com removal of negative and damaging content. The website is quite high on US Alexa ratings, and can be potentially damaging. So if you want to remove reviews from datingpsychos.com, contact us for competent services and reasonable rates.
Reviews & Testimonials
How We Work
Online Defamation Defenders.
Why Choose Us?
We won't charge you until your post is removed.
We charge a flat fee for most removals regardless of how much work is required to get a post removed.
We do complete post removal NOT link suppression.
We use Stripe merchant services for a secure payment portal.
We remove from many sites such as thedirty.com, shesahomewrecker.com, cheaterland.com, liarsandcheaters.com, scam.com, pissedconsumer.com, homewreckersexposed.com, exposedhomewreckers.com, and many more.
A+ Rating and Accredited by the BBB.